~~Rumors are a-buzz that Michael Douglas not only had a facelift recently, but that he also had a
tummy tuck.
i ask you, if he were going to go to all the trouble to have his face and his tummy done, couldn't the man have gone all out and gotten breast reduction as well....his man-boobs are bigger than mine (well, my pre-pregnancy ones)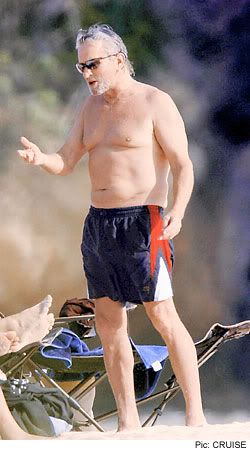 ~~It's a girl for Elisabeth Hasselbeck and her hubby, NFL quarterback Tim Hasselbeck. The yet-to-be-named babe was born on her daddy's birthday. aw. what a nice birthday gift :)
~~definition of a loser: someone who waits in line in April for a May 19th movie release. definition of a bigger loser:
these poor people.