~~Ashlee Simpson makes a complete ass of herself...once again...at a Toronto McDonalds. check out the video
here
.
~~some Hollywood Halloweening:
La Lohan (who is rumored to be dating my honeypie, Jared Leto):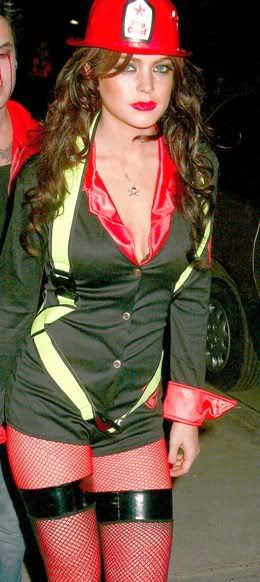 Hilary Duff: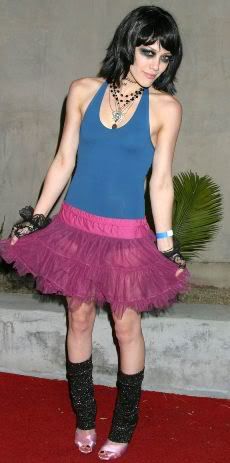 Haylie Duff: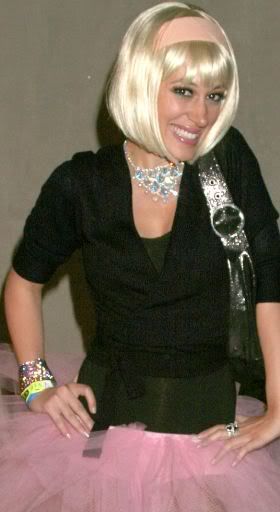 Heidi Klum: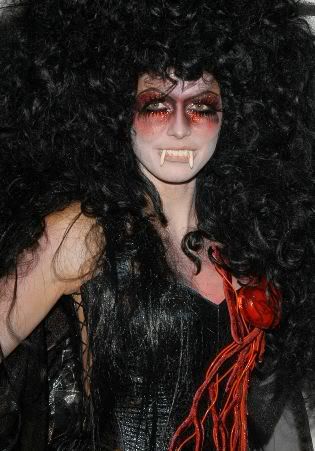 ~~Leonardo and Gisele have split, for the 56th time. does anyone really care??
~~Ha! Some horrible monster in a fuschia sweatshirt swallowed Janet Jackson: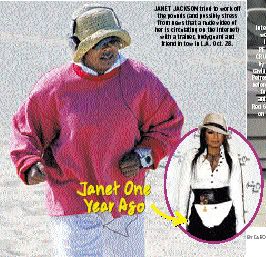 ~~my hat's off to the person who absolutely nailed her (or his) old and ugly Goldie Hawn Halloween costume!!