Rumor has it that Brad Pitt is dating again.
Wanna take a stab? (and no, it's NOt Angelina)???
Okay...since you are NEVER going to guess it...i'll give you a hint:
she's a widow.
her husband was an American Journalist.
she was pregnant when he was killed.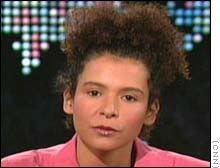 it seems that Brad Pitt's been dating Mariane Pearl, the widow of Daniel Pearl. hmm...that seems rather curious to me...